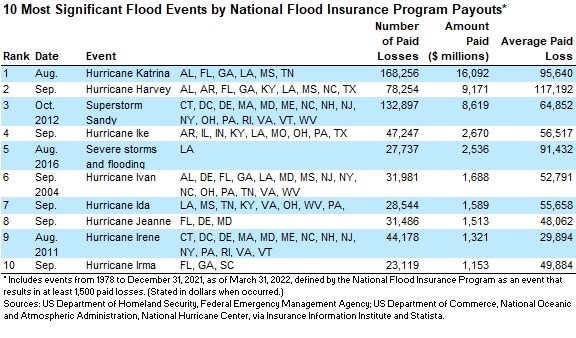 Hurricane Nicole, which also struck Florida after Ian, will result in additional losses.
AM Best report titled, NFIP Adrift but Private Flood Insurance Gains Traction, also pointed out that private flood insurers increased direct premiums written by 42% in 2021, the first year Risk Rating 2.0 was implemented to allow for more adequate rates and make private flood insurers more competitive. However, the private flood insurance market remains one-third the size of the federal flood market.
Last year 88% of Florida homeowners with flood insurance saw an increase in NFIP premiums and many will see additional rate increases in 2022 and 2023, "likely driving even more homeowners into the private flood insurance market," AM Best said.
"The full effect of Risk Rating 2.0 has not yet been reached," the insurance industry rating agency said. "Premium increases are capped at 18% a year on single family primary residences. Based on the limitations on incremental rate increases, the flood premium for many homes will not reach their full actuarially sound rate for another four years."